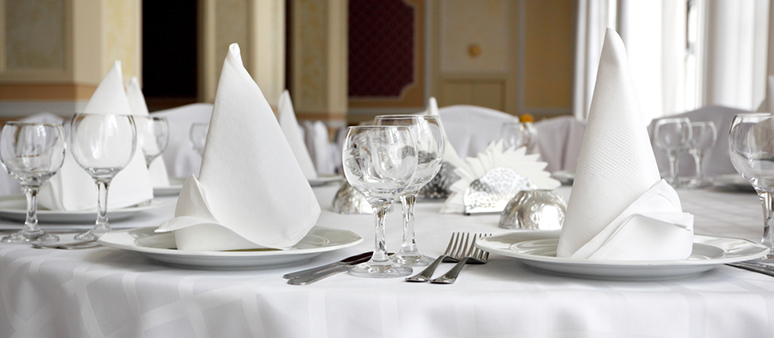 There are many advantages to renting versus owning your table linens.  To name a few:
No Up Front Investment: Signature Linen Rentals will purchase the linen needed to meet your needs, therefore eliminating any upfront investment costs.
Convenience: Renting from Signature is a cost-effective way to outsource a time consuming task and focus on your guests.
Guest Preference: Guests prefer the look, feel and smell of clean, professionally-pressed linen.
Customized Rental Program: Signature will work with you to determine a inventory level and delivery schedule that works best for you.
Professional Service: Signature provides clean linen with uninterrupted service.
Customer Service: Signature is an owner-operated company. Our clients are our #1 Priority.
Call us today with any questions you may have or to discuss our services and pricing.